Welcome to our career page
Help us to create a better tomorrow
At Columbus we are always keen to meet with new people who wants to join our journey towards transforming, maximising and future-proofing our customers digitally! Our goal is to be the best at digitalising, implementing and managing businesses systems and at the same time guiding our customers.
We believe in Digital transformation for a better tomorrow where we also commit to drive positive social and environmental change on a global scale.
Get to know the people who work here!
If you want to know more about what we do on a daily basis and get to know the people who work here, then make sure you check our Instagram @Columbusdanmark.
No match?
With our 'Connect' function you can send us an unsolicited application. Moreover, you have a way to tell us you are interested in future job openings. You will be notified when we post a new job in your area of expertise. Connect with us here 👇

Our strategy 'Focus 23'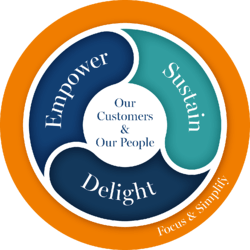 At Columbus our goal is being a trusted digital advisor for our customers. This is where our three strategic elements come into the picture. Empower, Sustain and Delight! In order to delight our customers and create delightful moments for all parts, we empower our employees through responsibility, development and a sustainable work-life balance.
And how do we do that? Through leading winning teams with HEART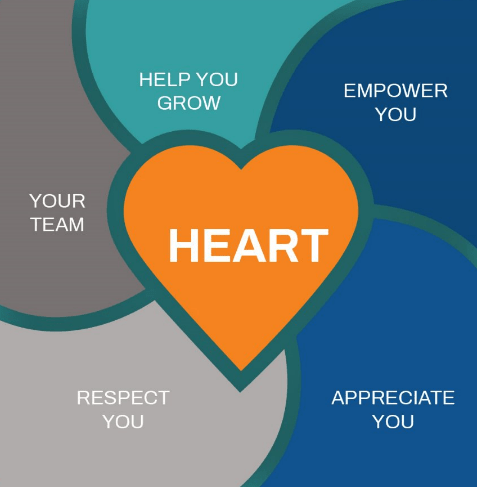 We support these UN Sustainable Development Goals
We commit to achieving gender equality and continue to increase the proportion of women in Columbus.

We ensure high-quality work and safe working conditions for our people and we strive to foster an inclusive workplace where people thrive and grow with equal career opportunities for all.

We help our customers modernize their infrastructure by building new, innovative digital solutions.

We help our customers run a sustainable business with a digital transformation for a better tomorrow.

We reduce our environmental footprint globally by reducing flight travel, recycle and optimize our consumption and energy mix.
About Columbus Denmark
Columbus is an IT consulting company with more than 2,000 employees around the world. What we do best is the development, implementation and maintenance of digital business solutions. Our task is to guide customers in their digital transformation so that their companies can continue to be successful for a long time to come. In the last 30 years, more than 4,000 customers have hired us. It's going well, quite simply. If you ask us, the secret is that we have a wide range of technical solutions, deep industry knowledge, extensive technical expertise and a good dose of customer understanding.
Our employees are committed to their work and the company is characterized by a strong entrepreneurial spirit. This is thanks to the opportunities that actually exist to be involved and influence both our own and our customers' operations. Now we need grow and want to take you on to the journey!
Already working at Columbus Denmark?
Let's recruit together and find your next colleague.