Care - Microsoft & Testing
·
Ballerup
Incident Manager
Vil du skabe en karriere i en international virksomhed, der er blandt de største og bedste spillere på markedet for ERP-systemer? Vil du have en central rolle med højeste prioritet for forretningen, og er du klar til at få stor indflydelse på vores incident management-strategi? Og kan du se dig selv i en performancekultur med solide karrieremuligheder?
"Bliv en del af et team der arbejder med Incident management i et internationalt miljø. Du kommer til at blive en vigtig del af at samspillet mellem vores kunder, konsulenter og vores Service Desk kører gnidningsfrit" Fortæller Service Desk Manager Frederik Thordal Jørgensen.

Spil en nøglerolle i tæt samspil med kompetente kolleger
Du får din hverdag i Solution Support teamet, et global team med folk siddende i Danmark, Sverige, Norge, England, Tjekkiet og Indien. Her får du et tæt samarbejde med den Globale Service Desk, Incident managers, Service Delivery Managers og konsulenter i et globalt miljø. Dine opgaver inkluderer at:
følge op på indkomne incidents fra kunder, så de bliver håndteret iht. vores aftaler og service delivery agreements
administrere major incident-processen og drive den ud fra en defineret proces
bistå og sparre med service delivery managers omkring kunders incidents
sikre, at systemet fungerer som ønsket og dækker de nye og ændrede behov
deltage i intern proces-udvikling samt optimere og effektivisere processerne
redefinere og optimere vores major incident-proces og øvrige forbedringsområder.
Opfølgningsmøder med kunder
En solid karrierestilling
Stillingen er en rigtig god mulighed for at arbejde tæt sammen med erfarne incident managers og over tid sikre, at processerne bliver fulgt, forbedret og optimeret – altid med fokus på, at vores kunder oplever en unik og høj kvalitet i vores service. Ydermere står du i spidsen af et område, som har stor opmærksomhed for forretningen, ligesom du selv kan se dine resultater i form af endnu mere professionelle procesoptimeringer og forandringsprocesser, der minimerer fremtidige incidents.
"Du bliver en del af en virksomhed hvor din personlige udvikling er vigtig og hvor der er mulighed for at dygtiggøre sig indenfor flere områder" - Frederik
Lækre forhold
Vi tænker og agerer globalt og arbejder med teams på tværs af flere tidszoner – lige fra Indien til USA. 🌍 På vores danske kontorer har vi daglig morgenmad, god kaffe, frugtordning, drikkevarer, fredagshygge og meget mere. Men vigtigst af alt har vi en god omgangstone med plads til både humor og faglighed.
Er det lige dig, vi leder efter?
Vi forestiller os, at du har en relevant lang videregående uddannelse bag dig – måske inden for it – samt måske et par års erfaring som Incident Manager, men da det er en karrierestilling, er din attitude mindst lige så vigtig. For at få succes i stillingen har du gennemslagskraft, og du forstår at sætte handling bag dine ord. Du har et godt overblik og en god forretningsforståelse.
Du har en forståelse for, hvordan systemer hænger sammen og hvornår noget er kritisk.
Det er en fordel hvis du har kendskab til Service Now.
Du trives i et miljø, hvor du indgår i et bredt samarbejde med kunder og fageksperter.
Du taler og skriver dansk og engelsk flydende.
"Det er dit drive og din evne til at trænge igennem, der er afgørende. Du skal ikke være bange for at tage ejerskab og følge tingene til dørs." – Frederik.
Ansøg med CV eller LinkedIn
Hos os kan du søge med din LinkedIn og / eller dit CV, og du behøver ikke udfylde nogen lange spørgeskemaer eller motiveret ansøgning. Vi har i stedet valgt at have en test tidligt i vores rekrutteringsproces.
Vi glæder os til at høre fra dig! 👋
Department

Locations

Ballerup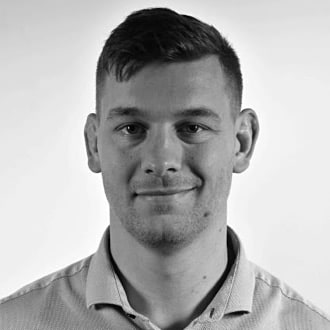 Related jobs
About Columbus A/S
Columbus is an IT consulting company with more than 2,000 employees around the world. What we do best is the development, implementation and maintenance of digital business solutions. Our task is to guide customers in their digital transformation so that their companies can continue to be successful for a long time to come. In the last 30 years, more than 4,000 customers have hired us. It's going well, quite simply. If you ask us, the secret is that we have a wide range of technical solutions, deep industry knowledge, extensive technical expertise and a good dose of customer understanding.
Our employees are committed to their work and the company is characterized by a strong entrepreneurial spirit. This is thanks to the opportunities that actually exist to be involved and influence both our own and our customers' operations. Now we need grow and want to take you on to the journey!
Already working at Columbus A/S?
Let's recruit together and find your next colleague.